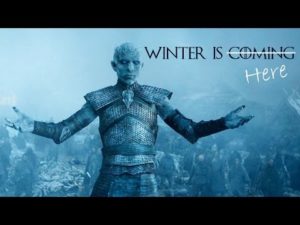 It's winter here in New Zealand.
Happens every year.
Winter that is.
However you would think by the shocked, horror filled expressions of the general population in Tauranga at the moment that our current season is more akin to a zombie apocalypse.
It was 1 degree celsius when I crawled out from under my cosy bedding at 6:30 this morning and 3 degrees when I arrived at work.  Monday morning greetings at the co-working space where I am based consisted of "sh*t its cold" … "wish I'd worn an extra layer" … "roll on summer" … "can you believe the frost this morning" and so on.
Headlines on NZ's leading media sites all screaming in a sense of unity about the snow, cold temperatures, power outages, road closures due to slips and/or snow … who would have thought … I mean, what is this – winter or something?
Maybe our sense of indignant outrage at how cold it is stems from the heating and insulation (or lack of) situation in many NZ homes.  We are simply not equipped for cold temperatures unlike the United Kingdom, Europe & North America where central heating and double glazing is found in every home and not just something just for the wealthy or 'new build' homes.
Winter IS a good excuse (or incentive) to relocate to a tropical island for a week or two.  That way you also get the pleasure of sharing your tropical 'warm' photos on social media for all those suffering back home.  In the cold.  Because its winter.
Do we just need to harden up and accept the fact that in winter, the temperatures do tend to drop to freezing on occasion?  Do we really need to go on and on about it – day in, day out or am I am being too cynical?
Whatever your thoughts, here is a beginners guide to winter.
Winter is cold.
Dress warm.
And there really is no justification in attempting comparisons over who is colder or who's house is colder, or who was coldest watching the kids winter sport on the weekend.  It just is … winter.  And winter (generally) is … well … cold!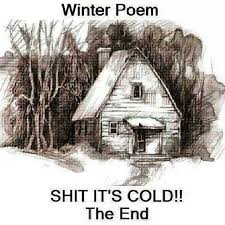 Meanwhile, I need to end this wee rant now because I have things to do, places to go, kids to pick up and dinner to get organised.  And … because my fingers are too cold to continue typing.
Macca ~ August 8th, 2016